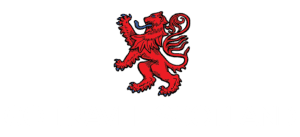 Experienced in Scottish Travel
How to make a booking?
ONLINE
You can book your tour securely online via the booking page, or alternatively get in touch with our advisors by phone on: 0131 285 4646  or email: info@gotravelscotland.com.
When should I book my tour?
Bookings can be made and paid for at any time including on the day of a tour. Please be advised that if booking and making payment on the day you wish to tour, you need to be at the departure point 15 minutes before your tour is scheduled to leave.
However our tours are popular so it is advisable to book tickets as soon as your travel plans are finalised to ensure you can book a tour on your desired departure date.
What is and is not included in the price?
INCLUDED
The tour price includes the services of a professional and accredited tour bus driver and multimedia guided tour.  Our Loch Ness Tour guiding is delivered to customers through a tablet and headphones at each seat, with the tour delivered in your choice of language (English, Spanish, French, German, Italian).  This personalised tour offers an extensive visual experience with close-up images and videos of the interesting places we visit or pass by, revealing so much more than just the views from the coach window.  The Stirling Castle, Loch Lomond and Whisky Tour is guided via English media presentations on overhead TV screens.
We aim to offer all our tours on luxurious 51-seater coaches that provide plush reclining seats with generous legroom to ensure a comfortable and pleasant journey as well as an on board toilet and USB charging points at each seat.
PLEASE NOTE: for operational purposes, any tour may be provided on a different vehicle to our full-size luxury coach with toilet and USB charging points at each seat. While we endeavour to provide our luxury coaches for every tour, this is not always possible and we will email customers informing them of the different vehicle to be used the day before any tour. The Loch Ness Tour guiding is provided via the audio visual guiding system on tablets and thus these tablets will always be available to customers even if a different vehicle is utilised.
EXCLUDED
A selection of drinks and Scottish themed gift ideas are available to purchase on board on a cash-only basis throughout the journey. These purchases are strictly cash only.
Activities at destinations, such as meals, loch cruises, attraction entrance fees etc. are NOT included in the price of your tour.
Please note that many visitor attractions, shops, restaurants and cafés that we stop by may not accept card payments, so please ensure you have sufficient cash with you on the day.
Tipping or gratuity is not included in the tour price.
Where is the departure point?
Bus stand ZH outside of Calton Burial grounds on Waterloo Place, Edinburgh EH1 3EG.
Are children allowed on the tour?
Children are welcome on our tours! All children under the age of 16 must be accompanied by an adult. We have an on board toilet but no nappy changing facilities.  We offer lap belts at each seat for safety.  Children under the age of 2 years can sit on their family members' laps for free, or customers may reserve a seat for them by paying for a child ticket.
Do you require a minimum number of passengers for each tour?
In the unlikely event of booking figures being low,  we may have to cancel or reschedule the tour. Customers will be able to transfer their tour to another day or receive a full refund if dates available do not suit. Please check your emails the night before your tour is scheduled to depart.
What happens if I am running late and do not arrive in time for the tour?
We are unable to wait for late passengers and do not issue refunds for passengers who miss check-in, so please ensure you arrange your travel plans to get to the departure point with plenty of time to spare.
Check-in begins promptly 15 minutes before your tour is scheduled to depart.
If you are using public transport and have travel connections or delays, please ensure you allow sufficient time for these delays.
There are a few coffee shops, restaurants and public benches in and around the area for you to wait until check-in commences.
Are your coaches wheelchair accessible?
At present, our Loch Ness Tour coach cannot accommodate wheelchairs. Passengers with mobility issues are welcome to use certain mobility aids on the coach and store foldable wheelchairs in the hold of the coach. Please contact our reservation team to discuss any special requirements you may have.
We also offer private tours with wheelchair accessible vehicles for up to 8 wheelchairs. Please email us to discuss your requirements – info@gotravelscotland.com
Can I book a tour as a gift for someone else?
Yes! Our tours are excellent gifts for someone wanting to enjoy the beauty of the Scottish Highlands in luxurious comfort. Please specify the gift recipient as the passenger when making payment online.
Can I be picked up or dropped off somewhere other than the pickup point?
To ensure that we leave promptly and return at a suitable time, we are unable to arrange other destinations to collect or drop off passengers for the tour. The check-in point is a great central location in the heart of Edinburgh, so there are plenty of public transport systems to help you get to the departure site.
What kind of luggage can I bring?
There is overhead luggage rack space available for the bags you may bring containing what you may need for the day (purse, water bottle, jumper, camera etc).
We have a limited amount of space for extra travel luggage in the coach hold, so please advise us at the time of booking if larger baggage requires storage.
Any personal belongings brought on, or stored on the coach, is carried at the passenger's own risk.
What about the weather?
Typical Scottish weather can include four seasons in one day.  We therefore advise that you come prepared with gear suitable for warm or cold conditions such as umbrellas, jumpers, sunscreen, sunglasses etc.
What languages are available?
Our drivers are English-speaking. The only tour that offers a multi-lingual experience is our Loch Ness Tour Audio Visual Guided Tour in French, Spanish, German, Italian and English
Do you accept groups?
Yes, we are delighted to accept any size of group! Please contact our reservations team on +44 131 285 4646 or email info@gotravelscotland.com to discuss any special arrangements for your party.
What should I bring with me?
Cash for purchases, admission tickets, Loch Cruise, meals etc.
What happens if I need to cancel my tour?
Please contact us at your earliest opportunity should you require to cancel your tour.
Please note our refund policy for cancellations:
Within 3 days of departure date: No refund
Within 4 – 5 days of departure date: 50% refund
Within 6 – 7 days of departure date: 75% refund
Over 7 days of departure date: Full refund less £5 administration fee
The company reserves the right to cancel trips under extraordinary circumstances outwith our control.  In this unlikely event, we will offer passengers the option of rescheduling their tour to another date of their choice or a full reimbursement  of fares.
Can I book a window seat?
Our luxurious coach offers two seats on each side of the aisle, so all seats have great visibility for the beautiful scenery of Scotland.  Seats are allocated on a first come-first served basis at check-in.
Is there a toilet on the coach?
Our luxury coaches all have toilets on board for use during journeys. Public facilities, including nappy changing areas, are available at the main stops of the tours.
Filming & Photography
We take photo's and videos of our tours and passengers on a regular basis for marketing materials.  Unless you notify the driver before a tour commences, you agree to consent to any recording or image of yourselves being used for marketing purposes.
Useful Links
Links for further information about Scotland, things to do and see while on holiday and other interesting sites.
Visit our partners' websites to learn more about travel to Scotland:
More information and theories about the Loch Ness Monster:
Walking tours around Europe:
Plan your public transport journeys in Edinburgh:
For great places to visit in Scotland with wheelchair access:
http://www.wheelchairtraveling.com/4-wheelchair-accessible-attractions-in-scotland
Disabled access holiday information for holidays in Scotland and worldwide:
www.disabledaccessholidays.com
Visit the Trossachs information pages:
Excellent tour. Claire our guide was very welcoming and extremely accommodating. Beautiful sites great views. Garry our driver was excellent on all the small winding roads. Informative tour, value for money, certainly recommended!! Jay-Dee d
Had such a lovely day out with my dad on this tour..our tour guide emma was very polite and cheerful and the coach driver jerry too! We got to see so many beautiful views and loved the video clips played! Would 100% recommend to a friend! Bethjeff12
Travelled with my wife and 2 children as this appeared to be the best value for money. The coach was beautiful, clean and extremely comfortable. the tour host Clair was very accommodating and helped make the day so memorable thank you. stu084
Registered Office:
Unit 2, Bollan Park, Peebles Rd, Carnwath, Lanark, Lanarkshire, ML11 8HU
Company No. 312663
VAT Reg. No. 934 99 89 51